WHAT WE DO
You spend your time hosting. We'll do the rest.
RELAX.  Everything is made from scratch in your kitchen just prior to your guests arriving.
SAVOR.  We maintain our own country garden chock full of fresh fruits and vegetables.
IMBIBE.  Have wine in the cellar that should be enjoyed with fine food? Let's develop a menu around your favorites.
BE COMFORTABLE.  Enjoy the privacy of entertaining in your own home.
IT'S EFFORTLESS.  When it's all over, you won't have a single dirty dish to worry about.
IT'S PERSONAL.  We cater dinner parties, buffets up to 40 and cocktail parties up to 70.
We do not cater weddings or large events.
LOCATION OF YOUR CHOOSING
We can be your destination chef – for a single meal or an entire weekend of fine in home dining – with a menu specially tailored to you.
We are here to give you more time to enjoy. (Costs may include our travel and accommodations).
About the Chef
Brittany Baldwin has been a professional chef for more than 20 years.
Since founding Portland Home Chef in 2005, she has been nationally recognized by Williams-Sonoma, Fortune and The New York Times for her signature farm-to-table cuisine, sustainability practices and innovative business model.
Brittany trained in fine dining restaurants for a decade before graduating from Le Cordon Blue Culinary Academy with honors in 2004.
She lives on a small farm on the outskirts of Portland, Oregon and when not sowing, tending or harvesting, likes to travel extensively around the globe for culinary research.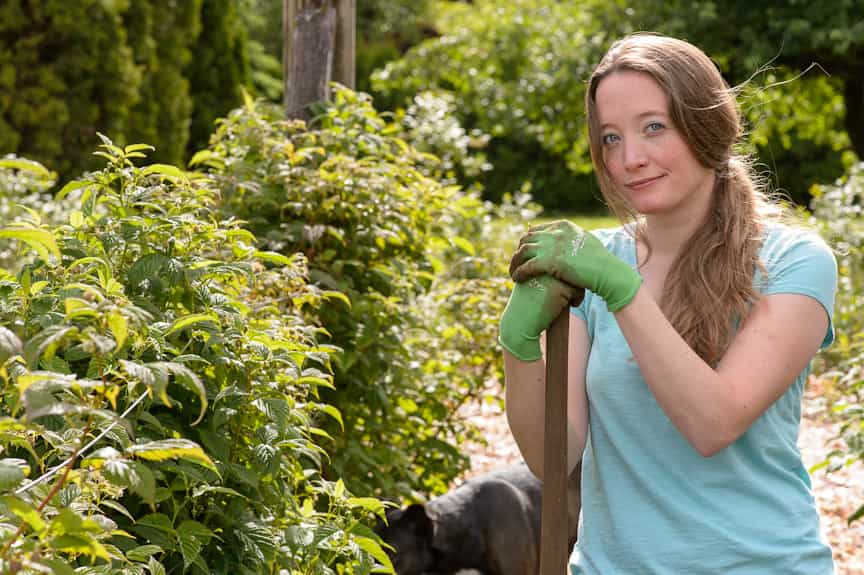 FROM OUR FARM TO YOUR TABLE
Portland Home Chef has prepared beautiful, memorable food for some of the most important events of my life–from catering my baby shower to preparing the first meals I ate as a new mother. I loved having a fine chef in my home who brought a wealth of expertise, ideas, and dietary knowledge with no pretense. Brittany is an impeccable chef and human being who brings integrity, brilliance, and kindness to every meal she prepares.
This is such an indulgence and yet no more costly than going out to a fine Portland restaurant! She is simply amazing. She quickly gets comfortable in your home and cooks up simply delicious and beautiful dishes. She adapts to whatever you'd like. Her menus offer anything you can think up and if you'd like something not on her menus she'll do that too!
I can't say enough good things about her services. Beyond our expectations!
It was our turn to host the annual holiday gathering of our group of 20, and Brittany worked with us planning the menu. We arrived home from work to a house filled with great smells, appetizers laid out, everything set up for the buffet that featured rack of lamb. Effortless, elegant, entertaining.
My college friends still remember the dinner Brittany prepared for the ten of us. While we spend the afternoon reminiscing, she was quietly in the kitchen preparing a delicious meal featuring her own farm vegetables and local specialties for all these out-of-towners. With no fanfare and working alone she served the multi-course meal, then left the kitchen immaculate and quietly departed. We gave her a standing ovation before she left.
I used Portland Home Chef for a 35 person baby shower. The food was spectacular and catered to both kiddos and adults. We were really happy with the seasonal offerings and Portland Home Chef worked creatively to fit our budget. I had such a peaceful party without all the last minute craziness. And bonus – the kitchen was immaculate. The presentation was gorgeous and the table remained the heart of the party. I look forward to using this service again.
Hosting a party is easy when you don't have to worry about the food! For our annual fall party Brittany made some amazing soups and hours d'oeuvres that were a huge hit. I was able to enjoy the food and the company of the guests instead of slaving away in the kitchen. She worked with us to create the perfect themed menu and kept the cost within a budget. We had a great time and are looking forward to doing it again next year. Thank you Brittany!